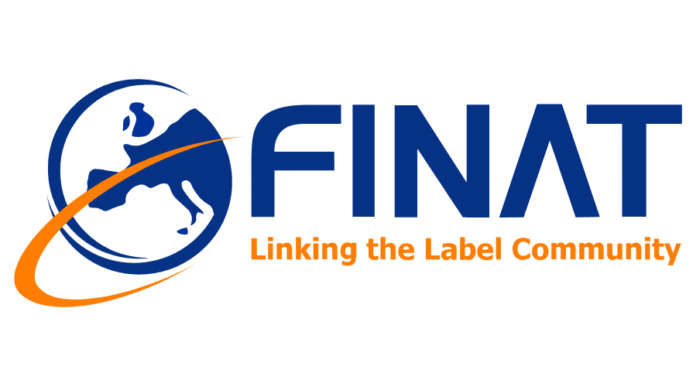 The Hague, The Netherlands – 10 September 2020. FINAT, the European self-adhesive and narrow web industry association, is launching the second edition of its #LABELicious Competition. The Competition was introduced last year as part of FINAT's aim to reach out to students and young professionals around Europe as part of the association's campaign to attract young talents to its workforce. This year's edition will focus on a selected number of countries, education institutes and label companies.
In 2019, the first edition of #LABELicious, the European design competition for future talents in label and packaging design, climaxed during Labelexpo in Brussels with a well-attended Award Ceremony. The winners, young talents from Italy and Belgium, were selected for their outstanding work from nearly one hundred registrants from all countries across Europe.
#LABELicious, is an initiative of FINAT, the European association for the self-adhesive label and adjacent narrow-web converting industry. The objective is to challenge future talents to share their ideas about the future of labels and packaging, and build connections between education, industry and talents.
2020: focus on collaboration between education and industry per country
The 2020-edition of #LABELicious, will build onwards on the success in 2019 with a special focus on practical collaboration between educational institutions for packaging technology and graphic design in European countries and label and packaging manufacturers that are operating in these countries.
The 2019-edition demonstrated that collaboration between business and education resulted in rich exchanges between the different professionals who drive the label industry forward, and between different generations connecting long-time experience with fresh insights and future ambitions.
#LABELicious invites educational institutes to include the competition in their curriculum 2020/2021.
The 2020-brief: understanding between generations
The design brief for the 2020 edition will be officially unveiled and published on the competition's website on Friday 19 September 2020. To satisfy the curiosity of contestants, we can already pre- announce a few details. The brief has been developed specifically for this competition and involves an innovative manufacturer of sustainable consumer products, launching a new consumer brand focusing on the empowerment and wellness of senior consumers.
It will be interesting to see how the youngest generation of label and packaging designers will come up with smart, creative and sustainable label designs for this product line for an older generation.
Winners announced in early 2021
Due to the impact of COVID, the educational semester in many countries will end later than usual, early 2021. Therefore, the entry date and judging period have been pushed slightly forward in time towards mid-February. The announcement of the 2020 winners is scheduled for Friday 26 February 2021.
Participate in #LABELicious
Educational institutes that are interested to include the #LABELicious competition in their curriculum 2020/2021 and who would like to collaborate with active and innovative label printers in their country can contact FINAT by email at info@finat.com or by phone on +31-70-3123910 (Jakovina van Haeringen). The #LABELicious website with more info can be found at www.Labelicious.eu.
– END –
About FINAT
FINAT, founded in Paris in 1958 with headquarters in The Hague (The Netherlands), is the worldwide association for manufacturers of self-adhesive labels and related products and services. With more some 550 members in over 50 countries around the world, FINAT has much to offer to labels and package printing converters and all suppliers to the industry in terms of information exchange and in terms of international networking. www.finat.com
For more information, please contact:
Jakovina van Haeringen, tel. + 31 70 312 39 10; info@finat.com